CxContent::START::content - article::body
PH0R 4 Wi-Fi Booster enhances Wifi signal strength and bandwidth by directing the WiFi towards trouble spots at the same fast speed, without impacting the current router settings. Even with modern wireless routers, there can be dozens of areas where walls, floors, bricks, and internal house wiring can interfere with your wireless system. PH0R 4 eliminates it all and powerfully boosts the connection.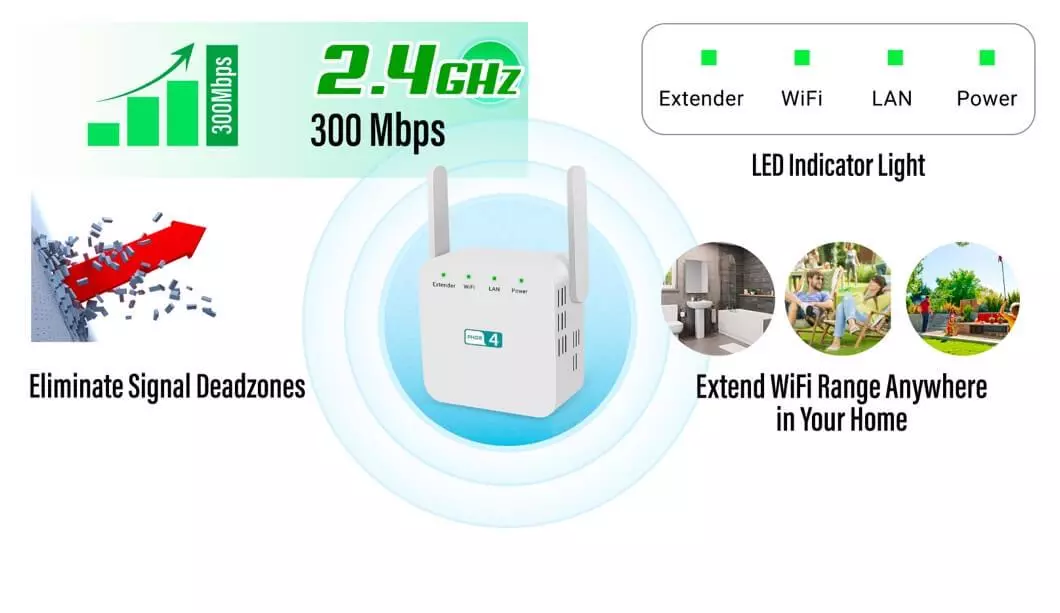 Highlights:
Gain increased WiFi coverage in larger homes or those prone to deadspots
Blazing fast data transfer up to 300Mbps
Easy plug-and-play setup
Compact design makes it barely noticeable and out of sight!
CxContent::END::content - article::body